Companies such as Juniper Networks and Cisco are no longer capable of real network innovation and the baton has already passed to software defined networking (SDN) companies such as Big Switch Networks, says Big Switch Networks CEO Douglas Murray.
With Facebook and Google using open source network equipment, SDN is already making fast progress and not just a technology for the future, he told DatacenterDynamics at the company's offices in California.
Big Switch specializes in hyperscale data center networking using bare metal open switch hardware, and Murray says it has the only truly open software-defined networking fabric, and software which can reduce operational complexity by a factor of ten, and 10 to one. A former vice president of Juniper Networks, Murray has also worked at Extreme, Sun and AT&T.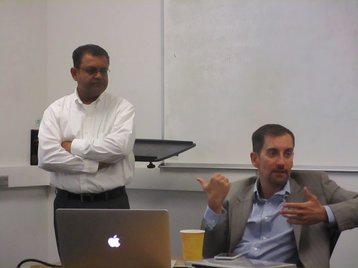 Time for a change
Murray says the design, provision and operation of networks hasn't changed over the past twenty years, and needs to shift now, with Facebook and others using merchant silicon (off the shelf chip components) to create networking products.
Google and Facebook have three main design principles, Murray says, when they build their own networks. Everything they do is on bare metal open network switches from OEMs – they do not buy Cisco or any other proprietary switches..
The second principle is centralized control – they manage everything from a server as one big switch. (Hence what Murray admits is a  'cheesy' name).
The third principle is Clos Topology – a simplified topology which Murray claims opens up the network – unlike Cisco technology which provides proprietary software defined networking (SDN) where you can only use Cisco hardware. Big Switch provides Open SDN where you can use anyone's hardware.
Prashant Gandhi, vice president of product and strategy Big Switch said: "Every part of the stack which we use is open. The customer wants to be able to be able to use their own switches and routers but at the moment buying Cisco puts you in the proprietary crowd. The biggest proponent of SDN in the industry is Cisco – yet they are proprietary. With our Open SDN solutions systems you can use anyone else's hardware.
Why Open Source is gaining momentum
Although Big Switch supports a number of open source communities it does not itself produce open source software – but they are a big proponent of Open. "The reason open source is gaining momentum is because every hardware switch out of the box is the same – the only differences now are in the software – if you go to the manufacturing plants in China you will see that. The difference in Arista, for example, is in the software.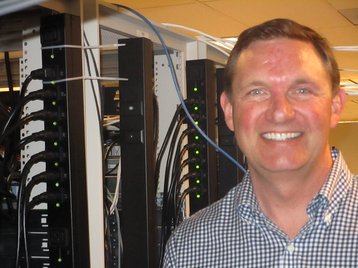 Murray said that the Open Network Install Environment (ONIE) in conjunction with the Open Compute movement had de facto introduced the open standards which now commoditized switches and routers. ONIE automates the process of the switch finding software. "Dell was the first vendor to go big with an open network strategy – Facebook has Wedge – which is open hardware. Juniper then added a bare metal switch followed by HP which announced a strategy which looks like Dell's".
You now have three ways to look at switching. The first is closed and proprietary, the second is a white box from an unbranded company and the third is a 'bright box,' a term coined by Gartner, which is a white box which is branded and supported by a big systems company such as Dell, HP.
If Big Switch can make good on their promise of decreasing operational complexity by the factors they claim then we may just be seeing the acceleration of SDN into the data center.