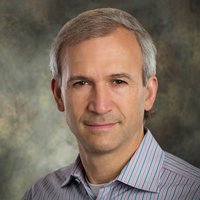 Raul Martynek
CEO
,
DataBank
Raul Martynek joined DataBank in June of 2017 as the Chief Executive Officer. In this role, he provides overall strategic direction of the company and its operations. Raul is a 20+ year veteran in the telecom and Internet Infrastructure sector. He most recently served as a Senior Advisor for Digital Bridge Holdings LLC.
Prior to Digital Bridge, he served as Chief Executive Officer for New Jersey-based data center and managed services operator Net Access, LLC. Net Access was acquired in November 2015 by Denver-based data center operator Cologix. Prior to Net Access, he was the CEO of Voxel dot Net, Inc., a global managed hosting and cloud company, which was acquired by Internap Network Services Corp. in early 2012.
Mr. Martynek also served as the Chief Restructuring Officer of Smart Telecom, a Dublin, Ireland-based fiber carrier which was acquired by Digiweb in 2009. Before that he evaluated investment opportunities in the telecommunications and Internet sector as a Senior Advisor at Plainfield Asset Management, a $4B hedge fund.
Prior to Plainfield, Mr. Martynek spent 13 years with telecom and Internet provider InfoHighway Communications Corp; first as a Chief Operating Officer of Eureka Networks and then as President and Chief Executive Officer of InfoHighway. InfoHighway was acquired by Broadview Networks in 2007. Mr. Martynek earned a Bachelor of Arts in Political Science from Binghamton University and received a Master Degree in International Affairs from Columbia University School of International and Public Affairs.