Martin Madlo
Managing Director

, Interxion: A Digital Realty Company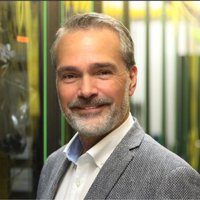 For more than 25 years, Martin Madlo has been involved in the construction and operation of data centers, as well as in the areas of of information security and business continuity, where he has successfully conducted Interxion Austria through relevant certifications (ISO27001, BS25999) In addition to his responsibility in Austria, he also held the positions of Manager Operations for Germany and Switzerland.

Prior to joining Interxion, he worked for the Austrian Lotteries as Director Data Center Operations which included his responsibility for the external call center.

Through his professional experience in a variety of management positions and his training at the Vienna University of Technology and an Executive MBA from the University of Vienna IMADEC, Martin Madlo has strategic core competencies in planning, optimization, construction and development of data centers in Austria and abroad.
.

Spezialgebiete: Datacenter Planning and Operations
Business Continuity
Disaster Recovery
Sesiones de los Eventos Pasados