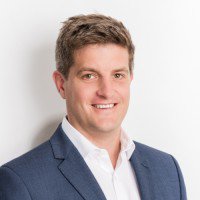 Tom Kingham
Director, Engineering Solutions
,
CyrusOne
In his role as Director, Engineering Solutions, Tom provides expert technical advice on data centre and network design, fit-out, and cloud access to CyrusOne's customers in Europe. Tom is an Engineer with extensive experience working in design and construction, and a seasoned customer facing solutions lead.
With his combined skill set, Tom is uniquely positioned to translate and articulate complex technical solutions to key stakeholders in a commercially sensitive manner, and ultimately deliver customer satisfaction through to installation.
He has recently discussed fusion energy and alternative backup fuels, on CyrusOne Connects podcast launched 30 Jan 2023, episode 'The Sustainability Imperative: Will Fusion Power Save the Data Center'. Tom was a member of the European Data Center Association's (EUDCA) Policy Council, representing the interests of the European data centre community, both politically and commercially. Prior to joining CyrusOne in 2019, Tom was Director of Sales Engineering at Digital Realty for six years.