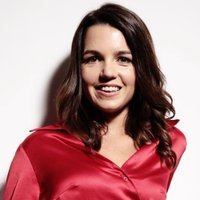 Marientina Laina
Global Head of Sustainability
,
NTT Global Data Centers
Marientina joined NTT Global Data Centers in October 2022 as Global Head of Sustainability, based in London. In her role, she leads GDC's sustainability strategy across ESG. She works closely with NTT regions on implementing NTT's net zero strategy in NTT's data center operations and value chain. That includes NTT's decarbonisation through the increasing use of renewables, leveraging co-benefits from energy and operational efficiency and addressing embodied carbon.
She has more than 13 of experience in corporate sustainability, international climate change policy, and decarbonisation acquired in the private sector, in companies such as Deloitte and Schneider Electric, and international organisations, including the UN agency for atomic energy.