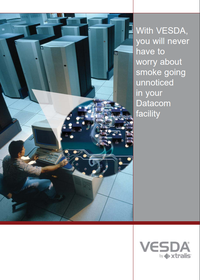 The implications of downtime or equipment failure in a data center or telecommunications facility (datacom) are massive. The USA Federal Communications Commission (FCC) estimates that the cost of downtime in a large datacom facility is upwards of US $2 million per hour.
A fire in or near a datacom facility can cause:
Equipment failure or loss.
Latent equipment failure due to smoke contamination.
Service disruption to businesses, services and customers.
Loss of the building or other physical structure.