Bill Kleyman
Executive Vice President of Digital Solutions

, Switch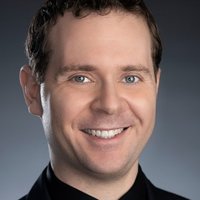 Bill Kleyman brings more than 15 years of experience to his role as Executive Vice President of Digital Solutions at Switch. Using the latest innovations, such as AI, machine learning, data center design, DevOps, cloud and advanced technologies, Mr. Kleyman delivers solutions to customers that help them achieve their business goals and remain competitive in their market. An active member in the technology industry, he was ranked #16 globally in the Onalytica study that reviewed the top 100 most influential individuals in the cloud landscape; and #4 in another Onalytica study that reviewed the industry's top Data Security Experts.
Prior to joining Switch, Mr. Kleyman was the CTO at MTM Technologies where he worked with new designs around virtualization, data center architecture, and cloud design. He was also a leader in the cloud and DevOps practice at EPAM Systems where he leveraged his multi-lingual skills to support next-generation digital engineering solutions on a global scale. Today, Mr. Kleyman is an Advisory Board Member at MTM Technologies. He also helps develop the Digital Marketing Program at the University of South Florida Muma College of Business as one of their leading Advisory Board Members. Finally, Mr. Kleyman is also an Infrastructure Masons (iMasons) Advisory Council Board Member, helping push the digital ecosystem and data center industry forward.  As a part of iMasons, Mr. Kleyman holds the chair position for the IM Millennials/GenZ Member Resource Group; focusing on inspiring and bringing young people into the technology industry. Recently, Mr. Kleyman was selected as one of Oracle's Industry Influencers, helping push forward advanced solutions around cloud, autonomous systems, and emerging data-driven solutions.
Mr. Kleyman enjoys writing, blogging and educating colleagues about everything related to technology. His work can be seen within thousands of articles, blogs, chapters in various books, white papers, journals, and more. His published and referenced work can be found on WindowsITPro, Data Center Frontier, Data Center Knowledge, InformationWeek, NetworkComputing, AFCOM, TechTarget, DarkReading, Forbes, CBS Interactive, Slashdot and others. Mr. Kleyman is a regular featured keynote presenter and speaker at major industry events including Interop, AFCOM Data Center World, DCD, ITPro, Citrix Synergy/Summit, VMware VMworld, Cisco Live, Google Partner Days, and many others.
As an avid adventurer, Mr. Kleyman loves taking road trips, train trips across the country, and participating in all sorts of outdoor activities and sports. Most of all, he loves spending time with his wife, daughter, and two pups.