Open-sourcing the full data center stack, mud-to-cloud. Is it necessary? Desirable? Even possible? Where are we on the evolutionary journey? What's working? What's not? What's next?
These and more are pondered by open-source community leaders as the closing keynote panel at DCD as-a-Service Conference and Exposition, October 27-28, Hilton Chicago. Earlier in 2015, DCD introduced its "big-tent" approach to open sourcing called StackingIT, first, informally at the DCD Internet conference in San Francisco at the end of July this year.
The second, and more formal, effort was in Singapore at DCD SE Asia. StackingIT employs DCD's global conference platform – the largest in the world dedicated solely to the business of data centers and cloud infrastructure — to support the open-source research and development initiatives of Open Compute Project, OpenStack, OpenPower, Open Networking, OpenDaylight and Linux Foundation. As reported in Superuser, an online news source created by the OpenStack foundation, a recent survey cited "operational efficiency, speed and cost… (as the) leading drivers for Open… adoption."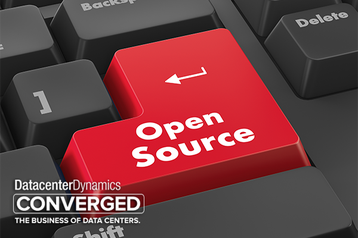 "The pace of change, the agility, required of today's becoming-digital enterprise demands a very different approach to IT and data center technology management," says DCD conference chair, Bruce Taylor. "My blunt way of saying it is that if you don't now have a DevOps team engaged within your IT organization, your business is dying and you just haven't seen the memo yet.""Our purpose is to bring together all primary open-source collaboration communities," says Cole Crawford, StackingIT chair and CEO of Open Compute Project-inspired early-stage venture Vapor.IO. "We believe that by working openly and collaboratively through this conference series, we can help propel the adoption rate of open-source by reaching a large global IT and data center audience, a good portion of which is new to open-source and who may not yet understand the full extent of the business benefits amplified by open-source technology."
"In truth, there'd be no DevOps without open source," wrote DevOps software engineering lead at NetSuite, Magnus Hedemark recently in an OpenSource.com blogpost. "Open source projects rose up that gave us free operating systems that made the modern dynamic web an economic feasibility."
That "economic feasibility", stated another way, is disrupting and driving down the pricing and cost structure of traditional IT, at the same time it is accelerating the pace of innovation for many organizations. At the same time, "incumbent" technology leaders, such as IBM, Microsoft, HP, Brocade, and others have pivoted to lead in fostering seeming "insurgent" open-source development communities and initiatives.
To provide an overview of the present and future of the open-source data center and cloud, panelists include Crawford as moderator, Gabe Cole, chair, data center standards, Open-IX; Amber Graner, operations director, Open Compute Project, Calista Redmond, director, OpenPOWER and Dan Pitt, executive director, Open Networking.
If you are in Chicago on 27/28th October why not join the debate. A number of complimentary passes are available. Contact Giovanni Zappulo for more information.