American flash storage vendor Violin Memory has been brought back from the brink of bankruptcy by Quantum Partners, a private investment fund managed by Soros Fund Management.
Quantum has acquired the entire Violin business for an undisclosed amount. The new owners have installed former COO, Ebrahim Abbasi, as the CEO and president, and reorganized the business to become more cost-efficient.
"Soros' acquisition of Violin recognizes the value of Violin's world-class customers which include Fortune 500 companies, as well as the tradition of innovation and dedication demonstrated by its team," Abbasi said.
"As the pioneer in the all flash array market, Violin is the market leader in high performance, low latency data services for private, public and hybrid cloud environments. I am honored to lead the new company into the future and focus on product innovation and customer excellence."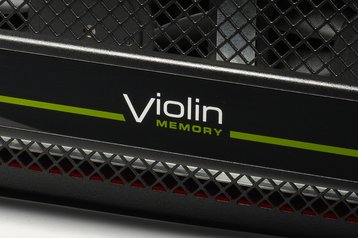 Stay of execution
Violin was established in 2005 as one of the first companies to see the potential of flash memory in data centers, and not just consumer devices. Over the past 11 years it has launched a number of successful products, but the company struggled to establish itself as a market leader, and found strong competition in the face of marketing-heavy start-ups like Nimble Storage (now owned by HPE) and Pure Storage.
In December 2016, the company filed for Chapter 11 protection in the Bankruptcy Court for the District of Delaware. Violin said at the time that it had accumulated plenty of valuable assets to interest potential buyers, including 58 US patents, with another 24 pending, and 64 foreign patents, with another 38 pending.
Luckily, the company has found a buyer that doesn't want to dismantle it for intellectual property. Quantum Partners plans to develop the business further, with Violin retaining its proprietary technology, customer base and engineering and sales teams.
"We are excited to welcome Violin to our portfolio of businesses and continue our long relationship with the company. We are committed to support Violin in its tradition of customer excellence and product innovation," said Nicholas Esayan, principal with Soros Fund Management.