The increasing IT outsourcing of mid-to larger enterprises in the UK has been driving growth for Veloxserv, the Wolverhampton, based data center company which just opened a new facility in the city center. 
Craig Messer, managing director of VeloxServ Communications, said: "Our sales keep growing as businesses increasingly turn to the on-demand flexibility of our services, instead of investing capital in their own infrastructure. Colocation clients across the Midlands particularly value the logistical savings of having a data centre that's within easy reach of their business."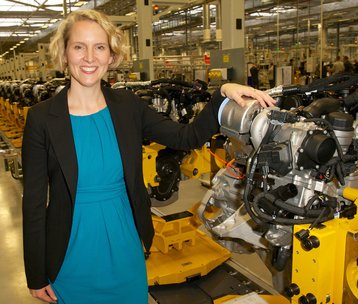 With a little help from our MP
VeloxServ's new Midlands data centre has been created by converting a former industrial building into a specially designed hub for Information Technology services. Over £200,000 has been invested in digital and physical security measures, as well as equipment to ensure uninterrupted power and network connectivity supplies.
Messer said: "This investment enables us to offer a 100 percent uptime service level agreement on power and cooling. We also run our own UK network, with fiber from London to our Wolverhampton building -which is not shared with other companies. We have full control and can therefore plan our capacity accordingly."
The investment is a major step forward for the business, founded eight years ago by Craig Messer. It has grown from a sole trader venture into a business operating data centers in Wolverhampton and London, supporting clients ranging from small website design agencies to national retailers.
The local Member of Parliament for Wolverhampton North, Emma Reynolds, helped to ensure the building of the new data center by campaigning for the necessary telecommunications infrastructure. Reynolds told The Wolverhampton Express and Star: "This new center will create jobs for local people and provide greater capacity to support local businesses with IT solutions. I strongly welcome and encourage local companies like Veloxserv Communications investing in our city to help it further realize its potential."