Leading multinational corporations are taking advantage of UAE's advanced infrastructure, economic strength and strategic geographical location to access and capture the growing markets across MEA, by building out cloud optimised data centers. This growing trend will be highlighted at the DCD Converged event on 25th April at the Madinat Jumeirah.
"We are moving into the Data Era where cloud technologies are transforming organisations worldwide. Multinational companies are leveraging on Dubai's highly advanced IT infrastructure and economic strength to serve this growing market, providing the necessary infrastructure to entrepreneurs to stimulate innovations", says Ajay Rathi, CIO at Meraas Holding, who will join a panel alongside Etisalat, Dubai Internet City and Djibouti Data Center on smart cities and digital transformation at the event.
Earlier this year Oracle announced their plan to open up a data center in Abu Dhabi, whilst Chinese ecommerce giant Alibaba's cloud subsidiary Aliyun entered into a joint venture with Meraas Holding to build a data center in Dubai, which will be Aliyun's seventh worldwide, and its second outside China.
The Middle East and Africa region is a very promising market on course to post the world's highest cloud traffic growth, with Gartner predicting total public cloud services spending in MENA to rise to $1.45 billion in 2019.
Building smart cities with the power of cloud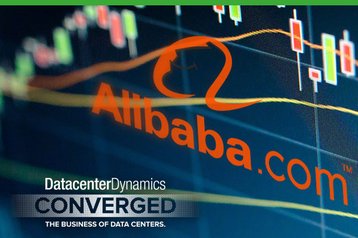 The city of Dubai is preparing for the 2020 World Expo in Dubai and is set to reach its Smart City Initiatives by the same year, which involves digitising IT processes in transportation, communication, urban infrastructure, electricity, economic service and urban planning.
"Cloud is transforming every facet of IT and is the key enabler of delivering smart city solutions. Organisations are unleashing the full potential of innovation and developing tools and infrastructure platforms using cloud technologies", says Majed Al Suwaidi, Managing Director of Dubai Internet City and Dubai Outsource Zone, who will be opening the event.
IT executives from Qatar University, Meraas Holding, Djibouti Data Center, Arab Open University, Vapor IO, Petroserve, Nakheel, Microsoft, Dubai Government, Dubai Police, Equinix, Etisalat and many more will join the event, exchange best practice with delegates, and debate how the region can overcome key cloud adoption challenges in their digital transformation journey.
"With this focus on the next wave of IT innovation across the entire stack at the conference, we're excited to bring all these new innovations forward and debate powerful new solutions to help the region's public and private organisations in their journey towards a fully digitised future", says George Rockett, CEO and Co-Founder of DatacenterDynamics.
Event registration is free for qualified end-users. Click here for qualifying criteria and to apply.
For further information, view the conference website here and if you are interested in sponsorship opportunities please contact Imran Shafi imran.shafi@datacenterdynamics.com