Thailand-based TRUE Internet Data Center (True IDC) is looking for expansion in ASEAN, or the Association of Southeast Asian Nations, according to a report on local broadsheet The Nation. ASEAN currently consists of 10 member countries, including Singapore, Malaysia, Thailand, Vietnam, Cambodia, Laos and Myanmar.
True IDC was in the news recently for its stake in the development of SuperNAP Thailand, a major development that will cover an area of nearly 12 hectares in the Hemaraj Industrial Estate in Thailand's eastern province of Chonburi. It will be the largest data center in the country when completed in Q1 of 2017.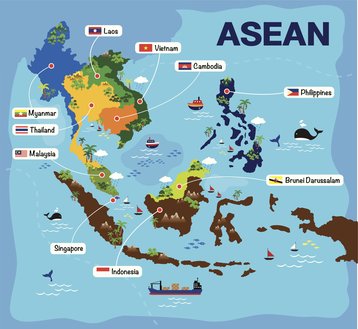 Easy reach
True IDC has recently set up three branch offices in Myanmar, Cambodia and Vietnam, and is currently looking into setting up new branch offices in Indonesia, the Philippines and Laos later this year, according to Thannasorn Jaidee, general manager of True IDC.
Incidentally, True IDC announced the launch of a data center in Myanmar in September last year. As we reported previously in "The evolving ASEAN data center market", Thailand is an excellent base for reaching the Greater Mekong Subregion (GMS).
The latter consists of the countries bound together by the Mekong River, which include Cambodia, Laos, Myanmar, Thailand, Vietnam and a small part of China.
It is clear that True IDC is already looking beyond the GMS to the other member countries in ASEAN, however. Indeed, Singapore and Malaysia were also cited as being in the sights of the company for future expansion in the report.
"Indochina is adapting to usage of cloud services and data centers. Meanwhile, Indonesia and the Philippines are seeing continued growth in the cloud-computing market," said Thannasorn.
For now, much work remains to be done. According to the report, True IDC only gets 3 percent of its revenue from outside Thailand at the moment.