Australian telco Vocus Communications is to buy two data centers and a disaster recovery business from Enterprise Data Corporation (EDC). The two entered an agreement over the sale on February 6 2015.
The AU$23.5 million deal will take roughly half of the telco's cash resources, which were reported as AU$44.6 million in the financial year ending in June 2014.
Vocus described the takeover to shareholders as "an attractive opportunity to acquire a well-established business with a diverse contracted customer base across two data centers".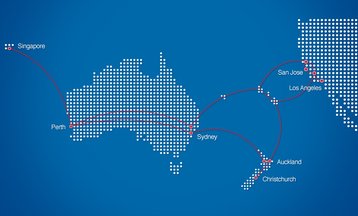 Additional growth
Both facilities, in Sydney, New South Wales and Melbourne, Victoria, have the capacity for additional growth according to Vocus. The new data centers will be added to the Perth data center that Vocus bought from telco rival ASG Group for AU$11.7 million in August 2014.
The acquisition completes a total of nine Vocus data centers across Australia and New Zealand.  "[This is] a logical service extension to the current range of services offered to data center customers," said Vocus CEO James Spenceley. "The data centers have many long-term customers and will provide Vocus with cross-selling opportunities and further redundancy for existing customers."