Designed specifically for senior stakeholders in IT infrastructure leadership and corporate sustainability this exclusive, invite-only, pre-conference workshop will take place on Monday July 18, the day before DCD Webscale at the San Jose Convention Center. The workshop will address the bottlenecks, constraints, opportunities, lessons learnt and the business imperative of sustainable IT services delivery in order to initiate an efficient approach for better stewardship of corporate and environmental resources.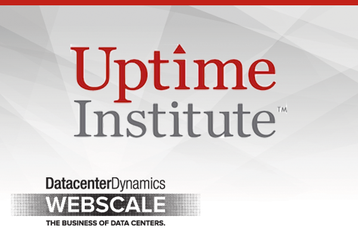 "We are pleased to team with the DCD Webscale conference around the issues facing IT and data center efficiency, "said Julian Kudritzki, COO of Uptime Institute. "They are delivering plenary keynotes with top industry leaders, excellent content and networking opportunities, and striving to explore and elaborate on important industry trends." 
The problems of hyperscale growth
Hyperscalers have unique problem sets that are a function of massive infrastructure growth. Not all organizations have such resources or can justify such profound solutions, but there are tactics and insights transferable that will be elicited during the workshop.
To date, the industry has focused most of its efficiency efforts on three core initiatives: more efficient data center equipment; virtualization; trying to emulate the hyper scale providers.
While these advances are both needful and good, there are two clear indicators that, as an industry, IT has not managed holistically: comatose servers and the inability to chargeback IT services costs to enterprise business units.
"Uptime Institute's standing as an independent thought leader and advisory provides important insights into both the challenges and opportunities facing IT infrastructure and data centers today, and the changing environment in the industry overall. We are pleased to partner with them," said Bruce Taylor, EVP DatacenterDynamics North America.
If you are interested in registering for this workshop and believe you qualify for a free invitation, please contact us.