US-owned, UK-focused hosting and managed services provider Six Degrees Group (6DG) has appointed a new CEO, David Howson, who will start in February.
Alastair Mills, the founder and current CEO of 6DG, will become Chairman of the Board.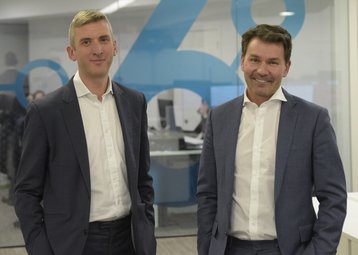 Moving on up
"It has been a huge privilege and a great joy to have led the company as CEO since we first put pen to blank sheet of paper, almost exactly six years ago," Mills said.
"Now is the perfect time for me to step back from the front line and for a new CEO to lead the next chapter of our growth story. David is well known to both the management team and [owners Charlesbank Capital Partners], and his track record in our sector speaks for itself."
Howson previously worked for six years as an executive at Zayo, and for 12 years at Level 3 Communications.
He said: "The [6DG] team have built meaningful scale and a compelling portfolio proposition, giving me fantastic foundations to build on.
"I'm looking forward to moving back to the UK and helping Six Degrees establish itself as the market leader for mission-critical technology managed services and to drive growth both organically and through strategic acquisitions."
Late last year, the company opened a new 5,800m sq (62,430 ft sq) facility in Birmingham and gave DCD and exlusive tour. It also operates a smaller Birmingham data center, and another facility in London.
The company reports revenues of more than £100 million ($126m) and employs more than 500 staff.