American managed hosting and cloud provider SingleHop is offering free virtual private cloud (VPC) services to every customer that already pays for colocation.
The new ColoPlus package also includes free storage: either 100GB of SAN resources or one terabyte of cloud-based backup through Veeam Cloud Connect.
The offer will enable businesses to quickly shift their workloads to the cloud if necessary, something that SingleHop hopes will accelerate the uptake of hybrid architectures. It says ColoPlus was made possible thanks to the acquisition of New York-based Datagram earlier this year.
Free-for-all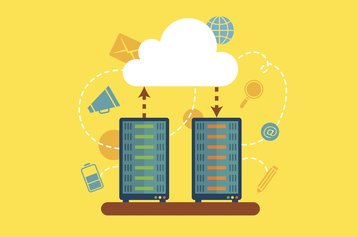 SingleHop is a private company that owns facilities in Chicago, Phoenix and Amsterdam. Founded in 2006, today it serves more than 5,500 customers in more than 124 countries.
Following the acquisition of Datagram in May – which included data centers in New York and Connecticut - the company added a large number of new clients. According to the press release, it saw a lot of interest in its cloud services, so now everyone who purchases colocation services will be automatically set up with a VPC at no charge.
With ColoPlus, customers can run their primary workloads on physical servers, and use VPC for disaster recovery, application testing or to compensate for sudden spikes in traffic.
"There is no one-size-fits-all cloud. Every organization has a unique combination of IT environments that must work together. So SingleHop has focused on delivering solutions that empower the modern IT department to support a broad spectrum of technology," said Jordan Jacobs, VP of products at SingleHop.
"Our hybrid cloud offerings are another point of leadership in providing practical cloud solutions that work for real businesses."
In December 2014, analysts at IDC predicted that more than 65 percent of enterprise IT organizations will commit to some form of hybrid cloud technologies before the end of 2015.