Having established itself as an annual highlight of the region's IT industry Singapore Datacenter Week 2016 is scheduled for the 13-16 September prior to the Singapore F1 Night Time Grand Prix and will be centred around the iconic Marina Bay Sands Convention Center.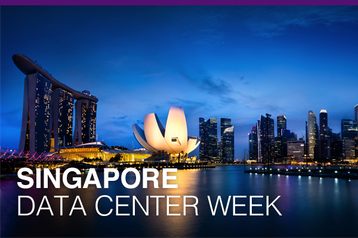 Four days of intense activity will include a major conference and exhibition, a number of exciting pre-conference workshops, data center tours, a full training calendar and multiple VIP networking events that will attract in excess of 2,000 visitors, amongst them, the most important IT decision makers from across Asia Pacific. Last year the event welcomed major delegations from China, Japan, Malaysia, Indonesia, Korea and Australia. 
"The latest forecasts indicate that this is a $10billion market segment and growing within SE Asia," says Vincent Liew, General Manager South Asia, DatacenterDynamics. "Major touch points like this are extremely important to facilitate business and drive innovation within this evermore critical community of infrastructure professionals. 
Doors open to international buyers 
Telin, NTT, and IO have already joined this year's data center tours program and will be opening their doors to IT and business professionals as part of Singapore Datacenterweek.
Already supported by many of the region's trade and professional bodies including the IDA, the WDA, ISACA, Asia Cloud Computing Association, SITF and the Building & Construction Authority, the week of events is designed to promote Singapore as a regional digital infrastructure hub.
To find out more information visit: http://www.datacenterweek.com