Salesforce, the world's largest provider of Customer Relationship Management (CRM) software, has opened its second data center in Japan.
The facility is located in Kobe, Kansai region, about 19 miles west of Osaka. It will deliver Software-as-a-Service products including Sales Cloud, Service Cloud, App Cloud, Community Cloud and Analytics Cloud.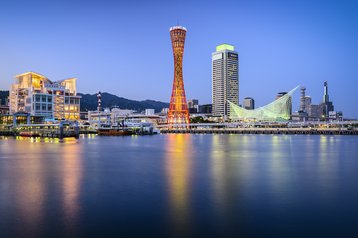 American export

Salesforce arrived to Japan in 2011, three years before it opened its first data center in Europe. The Asia-Pacific region has emerged as one of its strongest markets, growing at 30 percent in the fourth quarter of the 2017 financial year.
The company's largest Japanese customers include Canon Marketing Japan, Meiji Yasuda Life Insurance Company and Sompo Japan Nipponkoa Insurance.
The new data center in Kobe, originally announced at the end of 2014, will improve the delivery of Salesforce services in Japan and the wider region.
Salesforce released no technical details about the facility, but in the past, it has used a mix of its own data centers and space leased from third-party colocation providers: for example, its first Japanese data center is part of a larger NTT Comms campus.
"With this new data center, along with the first local data center opened in 2011 in Tokyo, Salesforce will be able to continue delivering exceptional reliability and performance to customers," said Shinichi Koide, chairman, president and CEO of Salesforce Japan.
"The new data center will support the unprecedented growth we've seen in the region and further accelerate the adoption of the Intelligent Customer Success Platform. This is one of our commitments to Japan."