Hosting specialist Rackspace has launched a hosted swervice which lets customers run a virtual private cloud based on VMware technology within Rackspace data centers.
Rackspace has announced unlimited dedicated VMware vCloud as a single-tenant, hosted environment for enterprises. This addition to its managed rivate cloud range, it claims, will be 'the next step in the virtualization journey' for enterprises. If offers advanced automation, self-service, hosted catalogues and access to the vCloud application programming interface (API) and vCloud web portal.
The offering will be underpinned by Rackspace's guarantees of 100 percent network uptime and one-hour hardware replacement.
How to grow and innovate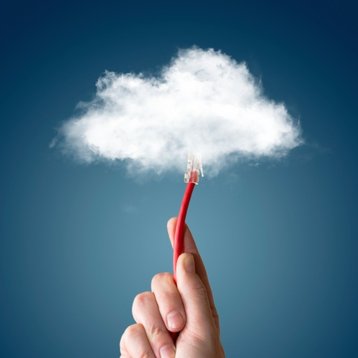 As IT budgets and headcount flattened in 2014, businesses have looked for ways to support the growth of both central IT and innovation, according to Arrian Mehis, Rackspace's VMware practice general manager. The dedicated vCloud offering means they can offload mundane activities like backing up virtual machines and operating system patching to Rackspace. "By freeing up in-house IT staff from the maintenance and monitoring of infrastructure, they can be focus on higher-value projects," said Mehis.
Rackspace's single-tenant private cloud isolates each client's physical hardware - from firewalls to storage devices – to avoid the 'noisy neighbour' syndrome found in shared infrastructures, Mehis said.
Another control option is the opening of vCloud APIs directly to each customer, so clients can get third parties to integrate orchestration tools and create their own policy-based governance. Hosted catalogues and self-service will be available via the vCloud stack. "This helps central IT deliver services to business units more efficiently and quickly," said Mehis,
Our partnership helps accelerate adoption of the hybrid cloud  

Arrian Mehis
It also maintains the governance that comes from restricting images and vApps, metering compute usage and controlling virtual machine sizes and lease times, he said. The offering will also protect many of its customers' existing investments in VMware vCloud Director, that can now be used on-premise, according to Mehis.
 "Our partnership helps accelerate enterprise customer's adoption of the hybrid cloud," said Bill Fathers, executive VP and general manager of VMware's cloud services business unit, "by offloading management to Rackspace, customers can focus on their core business."