The Open Compute Project Foundation today announced a partnership with DatacenterDynamics to produce a series of engineering workshops and information days collocated at major industry events in Europe, Asia Pacific and the United States.
"By partnering with DatacenterDynamics we hope to establish a stronger presence in some key markets and to get those communities more involved in the Foundation," says Amber Graner Operations Director, Open Compute Project. "We were founded on the belief that openly sharing ideas, specifications and other intellectual property is the key to maximizing innovation and reducing operational complexity in the scalable computing space. For that we need wide industry engagement and input from the end-user."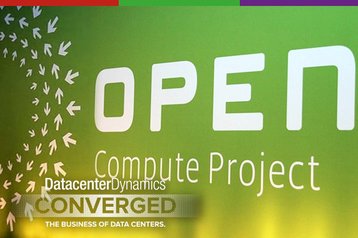 These new events are intended to replicate the existing engineering workshops that have been run predominantly in the US to date. They are technical working sessions designed to allow the OCP Project Communities to come together to work on the goals and set the direction of each project.
"The traction that OCP has gained over the last few years is significant," says George Rockett, CEO, DatacenterDynamics. "They are challenging many of the pre-conceptions of data center design and are driving the industry to look at many new alternatives."
2016 event calendar:
OCP Asia Pacific Information Day
Tuesday 13th September at the Marina Bay Sands, Singapore
Part of Singapore Data Center Week and colocated with DCD Converged SE Asia
OCP Europe Telco Engineering Workshop
2nd November 2016 at Old Billingsgate, London
Colocated with DCD Europe's Zettastructure
OCP Telco Engineering Workshop
26th September 2016 at The Intercontinental Hotel, Dallas
Colocated with DCD Colo+Cloud
Attendance at the OCP Workshops and Information Days are free of charge but registration is required.
Registration for each event will be opening soon.