Microsoft has announced plans to deliver cloud services from two new data center regions in South Korea, which include a facility based in the capital of Seoul.
This news comes as part of a larger update, which also includes delivery of Microsoft Azure from local data centers located in Toronto and Quebec City, and the availability of data residency for Office 365 for business customers in Canada.
"In South Korea, we will expand the Microsoft Cloud from new data center regions, including a datacenter region based in Seoul," wrote Takeshi Numoto, the corporate vice president of Cloud and Enterprise Marketing at Microsoft in a blog entry.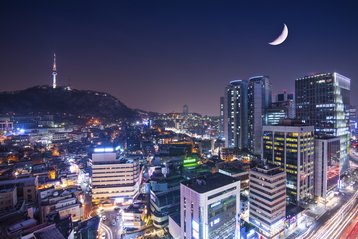 In leaps and bounds
Microsoft has invested more than $15 billion in its cloud operations to date, and announced a total of 32 Azure regions around the world. 24 of these are generally available. According to Numoto, that's more regions than any other major cloud provider.
"No other cloud provider can match the global hyper-scale infrastructure of the Microsoft Cloud as it delivers trusted, secure, enterprise ready solutions," he said.
Earlier reports in 2014 have suggested that Microsoft is planning a new multi-billion-dollar data center facility in the South Korean city of Busan, which is located in the south of the country. While Busan wasn't mentioned by name here, the updated Microsoft Azure website does list a "Korea South" region in addition to a "Korea Central" with the location shown as Seoul. The former strongly suggests that any new data centers located in Korea South is likely to be at Busan.
There is no question that Microsoft has been investing heavily in data center infrastructure over the past few years as it refashions itself from a software vendor into a services company. However, it is also facing intense competition from cloud providers such as Amazon Web Services (AWS) and IBM SoftLayer in the Asia Pacific region. For example, AWS South Korea went live in January as part of an accelerated expansion in the region, and the company is reportedly building as many as five data centers in Mumbai, India.
On a separate note, an IDC study has identified Singapore and Korea as having the fastest data centers in the Asia Pacific region.