Organisations, cities and communities across MEA are fully embracing IoT. Institutions are increasingly becoming digitised, which ultimately requires agile IT infrastructures, putting a great strain on the engine that underpins these systems – the data center. Middle East CIOs are demanding more agile data center infrastructures, which is driving rapid adoption towards software-defined platforms.
"Embracing software-defined technologies is becoming more crucial in the digital transformation journey", says Trevor Moore, CIO at Qatar University. Trevor will be presenting at the event on 25 April at the Madinat Jumeirah, on how the University has implemented software-defined networking in their disaster recovery data center site. "SDN creates agility across cloud and data center environments, which can help organisations, solve existing problems with their networks and security, with the goal to provide cloud-ready and scalable network solutions", Moore adds.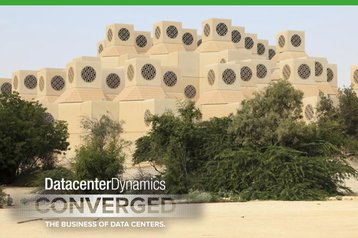 Cloud uptake driving SDN adoption 
As the Gulf States are ramping up their IT infrastructure in support of their Smart Nation ambitions, software-defined based technologies are becoming important enablers of these digital initiatives. With the uptake of cloud services only just starting to take off in the region, SDN is widely regarded as a key enabler of cloud-ready infrastructures.
International IT experts will also participate in the debates, sharing their experiences and insights with the regional audience. Emre Kunt, SVP of IT Infrastructure and Operations at Turkish Airlines, will share the airline giant's experiences from their recently completed and comprehensive data center migration project. "We completed our move from one data center into a bigger one, where we successfully migrated networking and storage onto a software-defined platform, allowing us to stay agile and deliver seamless and cloud-based services to our customers", says Kunt.
Qatar University, Meraas Holding, Djibouti Data Center, Saudi Aramco, Vapor IO, Petroserve, Microsoft, Dubai Government, Abu Dhabi Police and many more will also share their vision with delegates and exchange best practice, helping IT leaders on their journey towards the software-defined data center.
"IT leaders in the region are looking into how they can hyperconverge their IT to get ready for the cloud. With this focus on the next wave of IT innovation across the entire stack at the conference, we're excited to bring all these new innovations forward and debate powerful new solutions to help the region's public and private organisations in their journey towards a software-defined future", says George Rockett, CEO and Co-Founder of DatacenterDynamics.
Registration is free for qualified end-users. Click here for qualifying criteria and to apply.
For further information on the event, view the conference website here and if you are interested in sponsorship opportunities please contact Imran Shafi imran.shafi@datacenterdynamics.com