American private equity investment firm Charlesbank Capital Partners is set to acquire British cloud and colocation provider Six Degrees Group (6DG) from its current owner, London-based Penta Capital.
Charlesbank says Six Degrees will benefit from substantial additional funding – it will serve as a beachhead for its assault on European markets, growing through mergers and acquisitions.
The transaction is expected to complete "in a few weeks' time". No financial details have been disclosed.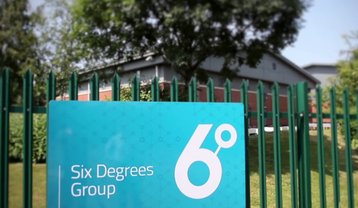 Under new management
Six Degrees was established in June 2011. It owns and manages 15,000 square feet of data center space spread across two locations in Birmingham and central London – the latter acquired with the purchase of its competitor BIS in 2013.
Charlesbank is a Boston-based mid-market private equity firm with over $3 billion of capital under management. It previously invested in Zayo, an American colocation provider which went from earning $200 million in revenue in 2009 to more than $1.3 billion today.
Charlesbank says its latest purchase is the culmination of the efforts to establish a platform for investment in the rapidly growing UK tech sector, which it believes is ripe for consolidation.
"We are looking forward to working with Charlesbank to establish Six Degrees as the leading mid-market converged managed services provider, and we have ambitious plans to achieve this through both acquisitive and organic growth," said Alastair Mills, CEO of 6DG.
"Having spent close to a year getting to know Alastair and his team, we have tremendous respect for them and strong conviction in the attractive business model they have built," added Michael Choe, managing director and president of Charlesbank.
"As with Zayo, we see significant opportunity for 6DG to consolidate the fragmented landscape and drive equity value creation in the process."