Former Facebook hardware engineer, Yuval Bachar, now LinkedIn's principal engineer for global infrastructure architecture and strategy, is set to speak on the challenges his team experienced on an eight-month, open-source journey to "take our data center (design) through a transformation" to bring their new Oregon hyperscale facility online, in a keynote presentation at DCDs SE Asia conference on 14/15th September at Marina Bay Sands Singapore.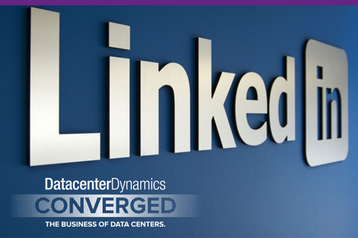 He will discuss LinkedIn's plans to transfer the full-stack, open-source architecture to its other data center locations in Texas, Virginia and California, and their new international expansion to Singapore.
"This keynote gives us a chance to further explore an accelerating trend toward by-passing traditional IT OEM hardware vendors," says George Rockett, CEO, DatacenterDynamics, "and, instead, either procuring open-source designed, white-box hardware from a fast-growing ODM ecosystem, or designing their own based on Open Compute Project standard templates."
Joining him on the conference programme is Scott Noteboom, former Head of Data Centers for Apple and now CEO of LitBit, a data center and IoT technology innovation company, Paul Saville-King CEO of CBRE's Global Data Center Business and Leo Chen, Senior Architect of Alibaba Infrastructure Services.
OCP Introductory Meeting
In the afternoon of the second day of the conference (15th September), the Open Compute Project - a collaborative community, originally devised by Facebook - will be holding its first major event in South East Asia. The Asia Pacific OCP Introductory Day welcomes IT and data center professionals from across the region to find out what their organisations can stand to benefit from this 'open' approach and how they can get involved.
Qualified end-users can apply for complimentary registration
DCD is moving to a 'free-to-attend, by invitation' event model for qualified end-user business executives, managers and technical professionals directly engaged with IT, data center and cloud infrastructure. If your company operates its own on/off premise data center(s), or if you are a significant end-user of data center and cloud services and you are involved in technology planning, procurement, implementation, and operations, then you may qualify.