As you may have noticed, nearly every company in the world of IT or communications technology today wants to be a cloud service provider. Some build their own cloud services, some partner with other providers and some resell cloud services by third-party firms.
A crucial part of this ecosystem has become the cloud service catalog. This is the interface between the end user and the provider (or increasingly many service providers). This is how a user chooses the services they need and where they click the 'on' button to deploy them.
Some companies have built successful businesses on providing a platform providers can use to create their own service catalogs. One of these companies is Jamcracker.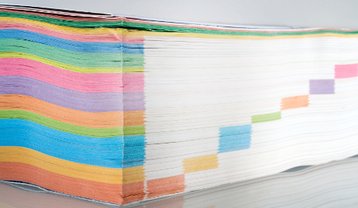 Four major segments
Steve Crawford, VP of marketing and business development, says Jamcracker sells into four major segments: telco service providers, IT distributors, companies that want to build their own application exchanges and federal government agencies
Its latest project with the feds is a proof-of-concept for the General Services Administration, which wants to become a cloud services broker for other agencies. GSA, and government as a whole, is trying to reduce the cost of IT, and cloud computing has been one of the ways agencies have hoped to relieve the government of the burden of owning and operating its own data centers
Telco service providers are the oldest segment Jamcracker has been selling into Crawford says. As a company's competitiveness in this space has been increasingly dependent on the variety of value-added services, solutions like Jamcracker's have become a major enabler for this segment
Telstra, one of the company's customers, is an Australian service provider. Jamcracker's platform helps the telco provide productivity, security, accounting and other business applications as a service.
Telstra's cloud services include the infrastructure piece – things like managing which physical data center a company's data is being stored in – which the Jamcracker platform does not touch, delivering only the interface (or cloud portal) between customers and the provider.
According to Jamcracker, there is a trend among IT distributors of implementing cloud service brokerages, since cloud services are gradually displacing the traditional IT software and hardware licensing model. Distributors' traditional value of warehousing and financing is declining, and reselling cloud services is considered one way of remaining relevant in this space.
The fourth major segment are companies that want to stand up application exchanges. One of Jamcracker's customers BroadSoft, for example, provides residential Voice over IP (VoIP) services. Any developer can build a value-added application on top of BroadSoft's core service and publish it into the BroadSoft service catalog, in which case BroadSoft becomes a distribution service for that app.
In the enterprise IT world, a service catalog is one of the crucial pieces that enable the IT department transition to the IT-as-as-Service model.
More than a list of services
For the majority of customers, it is important to have flexibility in selection of services in a catalog. A bunch of standard configurations may work for a company's development team in 80% of the cases, but there will always be need for dynamic configurability.
Enterprises and organizations like government agencies or distributors, who want to offer online cloud marketplaces for their end users, would not be satisfied just with a list of one-size-fits-all templates, Crawford says. Jamcracker's approach has been to enable the manager of the service catalog to tweak standard configurations.
For those cases when a developer does need a custom server configuration, for example, they may be allowed to access the organization's Amazon Web Services management console and specify the configuration. The role of Jamcracker's platform in this case would be to manage who gets that kind of access. "It's a policy decision," Crawford says.
Crowded space
Competition in Jamcracker's market is tough. Other companies in the space include IT service management companies, including giants like BMC Software, and companies that offer sigle-pane-of-glass portals for deploying Infrastructure-as-a-Service resources, such as RightScale.
Competitors generally either focus on the infrastructure and operations side or on the end-user side of services. Crawford says Jamcracker is different because it does both. "We provide the means to manage both, the supply side, which is Infrastructure-as-a-Service, as well as the delivery side," he says.
Roots in ASP catalogs
Jamcracker was founded by K.B. Chandrasekhar, one of the two founders of Exoduss Communications. Exodus was one of the largest providers of data center colocation services in the '90s but went bankrupt in 2001, bursting along with the dot-com bubble.
Chandrasekhar, who led Exodus through its IPO in 1998, left the company two years before it crashed and burned. According to Crawford, it was at Exodus, which hosted servers for the likes of Yahoo! and eBay, and had reportedly about a half of the entire world's internet traffic going through its data centers in the '90s, that Chandrasekhar got the idea for Jamcracker.
At the time, Application Service Providers, who were sort of the older versions of Software-as-a-Service companies, were getting hot. People thought that was how software would be consumed in the future, but the ASP model did not scale because companies were trying to run legacy applications in service-provider environments.
Chandrasekhar's idea was to create a service catalog for ASP services. He pitched it to the Exodus board but was rejected, Crawford says. In 1999, after he left Exodus, Chandrasekhar started Jamcracker. The company started as an ASP service catalog provider and eventually changed to being a provider of cloud service catalogs.
This article first appeared in the 32nd edition of DatacenterDynamics FOCUSmagazine. Follow the link for a free subscription.