The Open Data Center Alliance [ODCA], the global end-user driven best practices organisation for enterprise cloud adoption, will be running an afternoon workshop on day one of DCD Converged at Singapore's Marina Bay Sands convention center – 14/15th September 2016 – focusing on its highly acclaimed Cloud Maturity Model (CMM).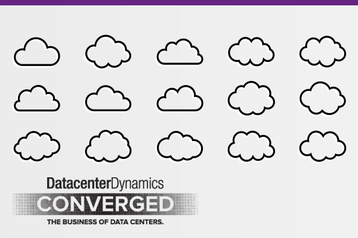 "We're excited to be bringing the recently developed CMM workshop to Singapore," says Ryan Skipp from Deustche Telekom/T-Systems, who will be running the workshop. "The objective of the CMM is to help enterprises build custom roadmaps toward more effective hybrid IT, aligned to their specific needs and objectives."
Open to anyone already attending the DCD Converged conference, this workshop is free-to-attend but pre-registration is required as places are limited – click here for details on how to attend.
Conference programme takes a dive into cloud transformation
The Colo+Cloud track in this year's conference programme includes participation from Darragh Kennedy, Head of Cloud Services at Lonely Planet and WaiMun Heng, Head of Hosting and Cloud Services Business Products at Singtel, and is supported by the Asia Cloud Computing Association that recently ranked Singapore at No.2 on its regional 2016 Cloud Readiness Scale.
Qualified end-users can apply for complimentary registration
DCD is moving to a 'free-to-attend, by invitation' event model for qualified end-user business executives, managers and technical professionals directly engaged with IT, data center and cloud infrastructure. If your company operates its own on/off premise data center(s), or if you are a significant end-user of data center and cloud services and you are involved in technology planning, procurement, implementation, and operations, then you may qualify.