With Monday's announcement by Intel of its third-generation Xeon D processors now entering production, the company made its case for kicking an earlier processor, the Atom C, out of the data center. Atom C had originally been intended for use in netbooks — a small notebook form factor that has fallen out of favor in the era of touchscreen tablets — and still has a viable use case in embedded systems and small appliances.
That is, unless Intel wants to kick Atom out of that dwelling place, too.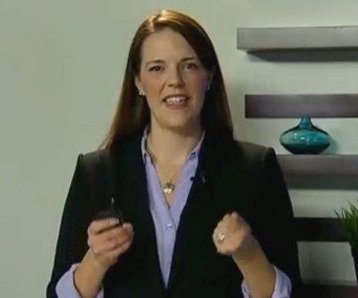 Eviction order
"As we've been out talking to our customer base at the Internet of Things business, just like the network and the storage businesses, they are looking for that performance in that extreme density, and looking for that performance per watt that allows them to service more and more users," explained Lisa Spelman, Intel's general manager for the data center products group, in response to a question from DatacenterDynamics.
"And if Internet of Things is about anything," Spelman continued, "it's more users, more devices, and more connections. So we see a strong correlation between the attributes of the Intel Xeon D, and also the needs of the IoT customer base, which is just an area that's exploding for Intel and for the industry."
It sounds like a stretch, until you begin to parse what we actually mean by "things." In an IoT environment, it may not be prudent or even desirable for every appliance to have its own IP address. Critics of early IoT scenarios, as well as security analysts, often raise fears that "things" could be hackable if they were addressable like browsers.
But that's not how the best IoT environments are actually set up. For so-called "smart households" or "smart offices," IoT appliances may actually be network hubs, routing narrowband messages over Wi-Fi connections to low-power devices. It would most likely not be full-scale Xeon D x86 processors in those devices, but instead inexpensive semiconductors, connected to one another — but not to the rest of the Internet — by way of central hubs.
Since these central hubs would effectively be low-power servers, from a technological standpoint, Xeon D CPUs may be quite effective. But to be honest, they may also be too effective. With the leftover compute power, just one CPU could be performing additional routing for incoming video channels. A smart home appliance could effectively be a smart home media center as well — which is an area Intel last sought to penetrate a decade ago with its Viiv media brand.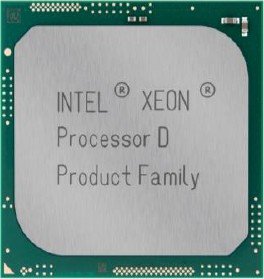 Why would the media market matter for the data center? The thing that keeps processor prices low is market demand. If Xeon D only has one market — ostensibly, the network edge routers and hyperscale cloud servers for which it was designed — then even if that market is as healthy as Intel says it is, it might not be enough. By Intel's own estimate, it holds about a 7.5 percent market share in processors for the networking market — which the company portrayed this week as "upside potential."
"On the networking side of things is where the biggest opportunity is for Xeon D product family," stated Nidhi Chappell, Intel's Xeon D product line manager, during a recent press conference. "Think of the edge routers… are really all about extending the expertise that we have into the edge side of things."
Chappell made the case that Xeon D processors would make edge routers, security appliances, base stations, and wireless access points much more intelligent, including with how they manage the network at a software-defined level. It's a strong case, but one that doesn't quite align with Spelman's simultaneous case for building Xeon D into the IoT, where there are about a dozen "things" in a cluster rather than about a thousand VMs in a cloud.
Nor does it jive with Spelman's other case that Xeon D is designed for high performance workloads under maximum density.
"This 14 nm process technology is industry-leading," Spelman said, "and allows us to provide that density and performance that our customers are looking for, from the network, storage and data center edge. We also are pretty excited about adding the Xeon intelligence into this form factor."