Chinese technology provider Inspur has started work on a $480 million (CNY 3 bn) data center at a business zone by Zhengzhou international airport, in Henan Province, Central China, according to Henan Daily.
Inspur describes this as a "fourth-generation" cloud computing data center, the largest ever built in Henan Province. It is located at the Zhengzhou Airport industrial area.
The data center was first proposed by Microsoft, highlighting features including complete modularity, factory prefabrication, the use of outdoor-air cooling and virtualization software. Countries including the United States, Britain, and Russia are promoting the construction of this type of cloud computing data center.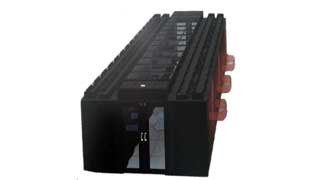 Outsourcing for Henan government
The Yunhai Science and Technology Park will be built with a total investment of three billion CNY ($480 million), and will have a floor space of 1.35 million square metres (around 14m sq ft). It will consist of three functional parts, including a cloud computing data center, a cloud computing research and development (R&D) center, and an operation and settlement center.
Upon completion, the Park will provide outsourcing services to the Henan government, supporting its online services, and provide cloud services to small and medium-size enterprise (SMEs) in the province.
The Park will also be the location for a National Key Laboratory. It plans to attract more than 1000 science and technology enterprises, hundreds of R&D centers and enterprise technology centers. Upon completion, it is estimated to generate 10bn CNY industrial output and 1bn CNY tax revenue each year.
The cloud data center will adopt a modular design, which can avoid the impact of one failed module on other modules. It also deploys an intelligent monitoring and management system. In case of failures, the management system will enable automatic switch to the backup system to ensure smooth running of the cloud facility.
To ensure energy efficiency, the facility uses fresh air as its major source of cooling. By utilizing outdoor air as the sole source of cooling for 38 percent of the year, the data center is estimated to save more than 30 percent of water and power resources.
Inspur has been building fourth generation data centers across the country, with its footprint extending from Heilongjiang, the northernmost Province in China, to Hainan, the southernmost province in China.
The new Zhengzhou Airport center brings the number of such projects to ten.
Last year, Phase 1 of the group's data center in Jinan, Shandong Province was brought into use. This involves a floor space of 216,000 sqm (around 2 million sq ft), which hosts 3,800 racks and 120,000 servers. Upon full completion, the facility will cover an area of about 33 acres and can accommodate up to 304,000 racks and 1m servers.
Read more Chinese language news at Datacenter Dynamics China