Global data center operator Global Switch has issued €1 billion ($1.12bn) worth of bonds to finance its ongoing expansion in both new and existing markets. The money will also be used to refinance existing debt.
The bonds are expected to yield an average 1.875 percent interest rate, for an average term of 8.3 years. The company added that the bond offering was considerably oversubscribed.
€1,000,000,000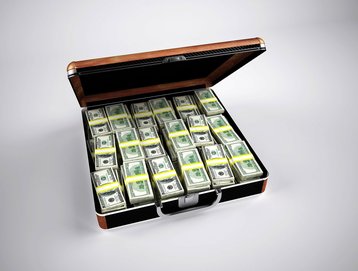 Global Switch claims to be the highest credit rated data center company in the world, with a rating of BBB+ by Fitch, Baa2 by Moody's and BBB by Standard & Poor's. It owns and operates twelve large-scale facilities in Europe and Asia-Pacific, totaling around 300,000 square meters (3,200,000 sq ft) of white space.
To finance further expansion, the company offered two bond issues, each worth €500 million. By doing this, Global Switch says it has "proactively addressed near-term debt maturities" while gaining access to funds required to build more data centers.
Global Switch is currently planning eight new facilities, two of them in new markets: Hong Kong and Shanghai.
"Today's successful bond issuance is a significant step for Global Switch, which will secure exciting future growth opportunities for the company," said John Corcoran, chief executive officer of Global Switch.
"In particular, these new bond issuances help us to fund our exciting expansion plans to meet growing global demand for hyperscale data center infrastructure, while maintaining our focus on strong long-term operational and financial performance and our market leading investment grade credit profile."
The new bonds mature on 31 January 2024 and 31 May 2027, paying a coupon of 1.50 percent and 2.25 percent respectively.
Earlier this year, Global Switch also closed a $530 million revolving credit facility provided by a syndicate including HSBC, Barclays, Credit-Suisse, Deutsche Bank and the Bank of China.