Japanese tech giant Fujitsu has committed $100 million to upgrading up to four of its Australian data centers to Uptime's Tier IV standard - which means the facility can have no more than five minutes of downtime a year.
The Malaga data center in Perth will be improved now, with three others - in Western Australia, Victoria and New South Wales - to receive the upgrade in future. The upgrade was prompted by an outage caused by a lightning strike in 2015.  
In case lightning strikes twice?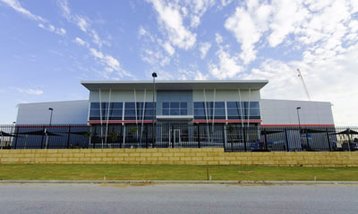 The Perth facility, which Fujitsu is Uptime build certified to upgrade, went down in 2015 for over an hour after severe thunderstorms disrupted services.
"We had an outage and even though we still performed within Tier III levels, we realized that was no longer where the market was at. Fujitsu made the decision that we plan to be a leader in data centers worldwide, including in this market," Fujitsu's Australia and New Zealand chief executive Mike Foster told Australia's Financial Review.
Following the outage, Fujitsu originally announced plans in 2015 to upgrade all seven of its Australian data centers, including Perth, to Tier !V by 2025. It is not clear how much this overall plan has changed, although it now has nine facilities in the country.
Foster added that he expects each data center upgrade to take about 18 months, but if it goes smoothly it may roll out the initiative to its roughly 70 global data centers.
"Data centers are a core part of Fujitsu's business in Australia, as the boom in data is just becoming phenomenal," Foster said.