Sixteen months after opening its LD6 data center in Slough, Equinix has expanded the facility further with a £26 million ($34.1m) investment.
The second phase of LD6 adds the potential for 1,385 more cabinets, bringing the total operational capacity to 2,770 cabinets.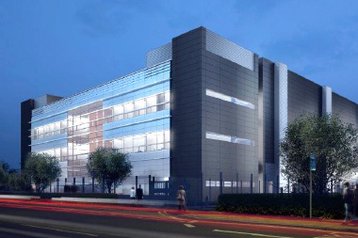 London is open
The facility consists of more than 408,000 sq ft of colocation space interconnected by more than 1,000 dark fiber links, and is serviced by over 90 network service providers. The Slough data center offers latency of just 4 milliseconds to Frankfurt and in the region of 30 milliseconds to New York, and is home to the London Internet Exchange (LINX).
"As one of the most pivotal connection points in the world, London continues to play a significant role in facilitating the flow of data that supports the digital economy," Russell Poole, Equinix's UK managing director, said. 
"With the completion of the second phase of LD6, Equinix will bring to market more opportunity for interconnection to connect companies to their customers, employees and partners and to ultimately accelerate their business performance."
In total, Equinix has seven data centers in the London area - LD1, LD3, LD4, LD5, LD6, LD8 and LD9 (LD2 and LD7 were sold to Digital Realty earlier this year) - and 146 IBX data centers in 40 markets worldwide.