Data center and internet exchange operator Equinix is teaming up with Datang Telecom Group to help grow its business in China.
Under the terms of the partnership, state-owned telecom equipment manufacturer Datang Telecom will become the service delivery partner for Equinix in the country, offering services such as Equinix Cloud Exchange to businesses in the region.
Growth and opportunity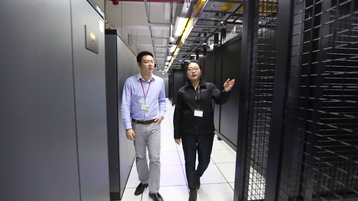 "As the digital economy continues to transform businesses in China and around the world, companies are becoming increasingly interconnected, and Equinix is the place where they come to physically connect to each other," said Samuel Lee, president of Equinix Asia-Pacific. 
Datang currently holds a Internet Data Center (IDC) license in Beijing and Shanghai and has more than $3 billion in annual revenues.
Lee added: "The China market is an important element of our global platform, and our partnership with Datang Telecom Group enables greater expansion into key vertical markets and locations within China.
"By combining the strength of both companies, we will offer customers a full suite of value-added services with the same levels of service quality Equinix is known for throughout the world."
The news comes after Equinix made a deal in May with Stack Group to gain a foothold in Russia, and that same month announced that it has 16 expansion projects underway and plans for four new facilities. In March, the company continued its growth in Japan with a new $43 million facility.