However far you are along the path to digital transformation, you still rely on a data center. Your own or someone else's; managed in-house or outsourced; tangible or virtual. Or a hybrid of all of these. So, while the era when the in-house data center was the default option has gone, its descendants are evolving to meet the demands of the emerging 'Zettabyte' universe.
DCD will be welcoming four experts to DCD>Australia Sydney on June 27 who will look at how the data center in Australia and overseas will meet changing client needs in a new IT landscape. What will be the impact for Australian organisations in terms of: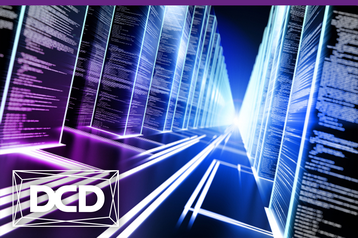 Design, fit out and operation across in-house, colo, service, other data centers?
Their profile and role?
As specialist units retained for specific applications?
As production facilities at the core of edge computing networks?
Realising an evolved and enhanced role through co-opting technologies to achieve convergence, efficiency, visibility, connectivity?
The panel entitled " Emergent Technologies and Data Centers of Tomorrow" will be chaired by Glenn Allan, Service Performance Manager, Data Centers at National Australia Bank, together with Farhad Azizian, Engineering Manager, Data Center at ELTEK, James Braunegg, Managing Director of the Micron21 Datacentre and Verghese Jacob, founder and managing director of FMevolution.
With four recognised experts in their fields of data center achievement and four different perspectives, attendees of DCD>Australia can look forward to an incisive and important discussion. Questions for the panel can be emailed to delegates.anz@datacenterdynamics.com or asked during the conference.
Qualified end-users can apply for complimentary registration
DCD adopts a 'free-to-attend, by invitation' event model for qualified end-user business executives, managers and technical professionals directly engaged with IT, data center and cloud infrastructure. If your company operates its own on/off premise data center(s), or if you are a significant end-user of data center and cloud services and you are involved in technology planning, procurement, implementation, and operations, then you may qualify.
New to DCD: A complimentary Professional Advisor Passes is also available to one engineering/technical professional with management title/responsibility from each A/E consultancy/advisory firm (subject to criteria).
Find out more about which pass you qualify for and register for the conference, DCD>Australia here.
For any inquiries about registration please contact us at delegates.anz@datacenterdynamics.com