In the digital transformation era no single topic is more mission critical than the smart digital energy infrastructure that powers the "digital factory" of the future.
On the day prior to the opening of DCD >Webscale on June 20 at the San Francisco Marriott Marquis hotel, energy leaders from the electric power industry and the IT/data center facilities industry will gather for a series of full power infrastructure ecosystem roundtable conversations at DCD>Energy Smart.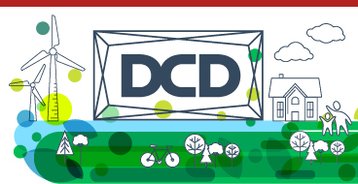 "We're collaborating with the people who carry the weight of responsibility for the future," says George Rockett, DCD's founding CEO, "gathering a broad representation of the executive and technical professional leadership from the energy supply-side and the demand-side of the new industrial economy, along with policymakers and regulators to explore common technology interests."
Electric Power Research Institute (EPRI), The Green Grid (TGG), Business for Social Responsibility (BSR) and Lawrence Berkeley National Labs (LBNL), Uptime Institute, and Infrastructure Masons are just some of the industry organizations supporting and participating in the Energy Smart roundtable.  
Energy 4.0, the new oil
Roundtable topics will cover power generation, including renewables, predictive data analytics and machine learning, as well as the industrial IoT in energy controls engineering.
Other topics will include intelligent energy network distribution - including renewables, smart-grid distribution, microgrids, co-generation, demand response, storage and battery advancement, through the facility meter to the power path within the data center, right up to the IT device in the rack.
"For the purposes of these conversations, we're dividing the electrical energy ecosystem into two segments," says Bruce Taylor, DCD EVP.
"The upstream 'North' of the data center facility meter is everything on the electric utility generation and transmission end and downstream 'South' of the meter includes all systems in the power path within the data center up to the IT device, as well as the cooperative space in between."
It's in this full path, he says, that smart power data technologies, such as the industrial IoT, big-data and predictive analytics, are now being applied to improve power reliability, security and efficiency. "Cloud services giants like Google and Microsoft are essentially willing to be like great big petri dishes for what's possible in wringing carbon out of the grid in the time of climate change," he says.