The journey to the true software-defined data center (SDDC) demands the integration and optimization of both the full IT and facilities infrastructure stacks, as the DCD Webscale event sets out to examine July 19-20 at the San Jose Convention Center.
In today's internet-facing hyperscale enterprise, IT and the data center is the platform for all revenue generation. The performance, reliability, and efficiency optimization of the physical facility is a key driver of business performance.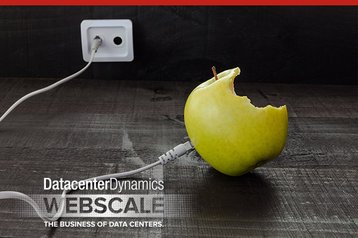 eBay director of infrastructure engineering Jeremy Rodriguez, says that they needed "scalable software capable of managing the more than one-half million data streams the company sought to capture at its data centers." Rodriguez will join OSIsoft's data center and critical facilities principal Gerry Lagro at DCD Webscale to talk about the project.
Bruce Taylor, DCD EVP and conference chair calls eBay's OSIsoft PI implementation, in partnership with Dell, an "evolutionary missing-link" on the journey to the true SDDC. In this case, the PI system's capacity to provide real-time operational performance data in such a dynamic hyperscale environment became a critical enabler in eBay's efforts to manage power usage effectiveness (PUE) and deliver a ground-breaking energy-costs-per-transaction metric.
"The path to capturing and analyzing all the data streams, including industrial IoT-generated data, that are necessary to fine-tune and optimize critical environment performance and efficiency is now clear," says Taylor.
Workload automation and optimization
"We call this IT-OT alignment a borderlands topic," says DCD co-founding CEO George Rockett. "In this case, this alignment may help close the organizational culture and engineering discipline gap between IT and facilities infrastructure engineering that has long been a hindrance to data center design and operations performance improvement. In the software-defined era of workload automation and optimization, this gap has to disappear."
DCD Webscale is a "free-to-participate" peer-to-peer conference for data center and cloud infrastructure management and operations teams representing organizations who are at any point on the cloud and hyperscale adoption journey. Click here for attendance details.