A central conversation of the "Colo + Cloud" conference track at DCD Enterprise in New York on April 19-20 is how to develop agility in an enterprise infrastructure strategy which for many organizations attending this event means continually re-examining the economics of public cloud. Groupon is a story of how key business imperatives in a start-up's business life-cycle change and how this influences cloud and data center strategy; in their case bucking the trend and bringing things in-house.
"Cloud technologies are absolute enablers on many fronts, most importantly empowering the business to focus on its core competency, scaling the business. But at a certain point in time, an organization will start to recognize economies of scale and diminishing marginal returns," says Harmail Chatha, Director, Global Data Center Operations. "Organizations need to fully evaluate whether cloud is still economically beneficial, assess performance viability and determine if perhaps by bringing the infrastructure in-house, gaining more control over cost, security, and performance is the best option."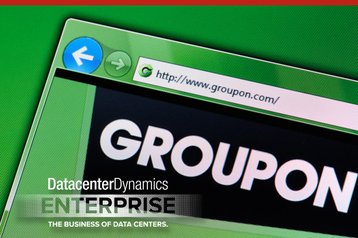 Open-source helps hybrid take center stage
Groupon's session will form part of a broader discussion on data center and hybrid cloud infrastructures and the pitfalls that lie in wait, not least the potential for vendor lock-in and how to avoid it.
"When choosing a cloud provider who can work in tandem with your existing data center infrastructure enterprises need to cast a detailed eye on cloud providers' processes and contract constraints and assess whether or not they have the know-how to enable the flow of information between their IT platforms and yours" notes Bruce Taylor, EVP, DatacenterDynamics, North America.
"IT leaders have sought to shift data center assets off their balance sheets, move towards an OPEX financial model for delivering services and leverage the best in compute infrastructure technology from the world's cloud providers but advances in open source hardware and software point towards hybrid models taking center stage", he adds.
DCD has moved to a 'free-to-attend, by invitation' event model for qualified end-user business executives, managers and technical professionals directly engaged with IT, data center and cloud infrastructure. If your company operates its own on/off premise data center(s), or if you are a significant end-user of data center and cloud services and you are involved in technology planning, procurement, implementation, and operations, then you may qualify. Click here to apply