Property trust Digital Realty is to build a new data centre in Melbourne, Victoria, at a cost of around AU$90 million (US$68m).
The facility, Digital's third on the Deer Park site, will have 8000 sq m (86,000 sq ft) of IT space, the company said as the project was announced by minister for small business, innovation and trade for the state of Victoria Philip Dalidakis.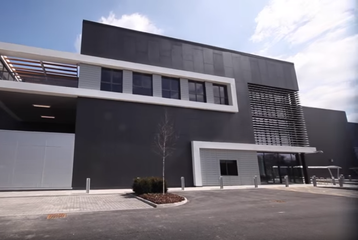 Local jobs
After a surge of construction jobs, the site will employ 35 people long term said the state government. "This project will add tremendous value to both new and existing clients, and strengthens our continued investment in Australia and especially Victoria," said Edward Higase, local head of Digital Realty. Digital also has two data centers in Sydney.
Digital Realty is a ral estate investment trust (REIT) that builds data centers, and currenctly has 140 facilities round the world adding up to 2 million sq m (22m sq ft) of data centre space. Victoria has around a quarter of Australia's data centers, generating sone AU$34bn per year and employing around 91,000 people.