For the first time, DatacenterDynamics' enterprise-class IT, data center and cloud services conference is calling for presentations from business and industry strategic business transformation executives to discuss how they fuse their business goals with the digital infrastructure services required to deliver them, down to the application workload level with agility and velocity.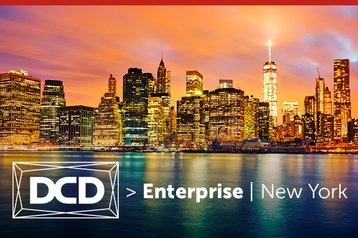 Becoming a true digital enterprise, from an infrastructure perspective, is far more complex for most broadly-based horizontal, enterprise IT organizations, likely supporting hundreds if not thousands of applications, than it is for vertically integrated, Internet-facing organizations. But that doesn't mean many of the same tightly integrated planning functions aren't applicable.
DCD Enterprise is a full-stack IT, data center and cloud infrastructure ecosystem conference designed to collaboratively engage enterprise business, finance, and IT leadership and teams in conversations for aligning business strategy and goals with digital infrastructure services that can deliver those objectives at the "right scale." This means the right levels of scalability, agility, cost, performance, risk, reliability, resiliency, and sustainability.
Delivering capacity
"At every level of the infrastructure technology stack - from design and build of facilities all the way to smart IoT sensors at the outer edge - we now live in an embarrassment-of-riches world where far more solutions options are available today from which CxOs can choose," says Bruce Taylor, DCD EVP, "most with greater performance and agility at lower cost than ever."
"The big questions for this conference revolve around how good enterprise-class user organizations are at aligning business objectives with their enabling and supporting infrastructure services. How can they do it better? How automated can it become? What are the right business practices, processes and platforms that best support that?"
"As it relates to capacity planning, it doesn't matter whether it's on-premise data center, single- or multi-tenant lease data center, or colo and various permutations of cloud services sourcing. It all now fits within the Rubic's Cube purview of the CIO/CTO," says producer, Giovanni Zappulo. "What we're looking for, in terms of presentation submissions, are examples and case-study models for how enterprise leaders are innovating (and even automating) the planning processes to match DevOps-style apps, leading to rapid develop-and-release digital infrastructure deployment and operations."
If your enterprise has an IT planning process that integrates business, finance and technology, then that's what we're looking for. The deadline for expressions of interest is Friday, November 4th. Please send a description of your suggested presentation to giovanni.zappulo@datacenterdynamics.com.
DCD>Enterprise is intended and designed specifically for a community of professional practice made up of technology and business executives, managers, and engineering professionals directly engaged in the IT, data center, telecom/network, and cloud infrastructure at the end-user level.
DCD does not charge a delegate registration fee for end-user organizations, but does require that they be pre-qualified as having a planning, design, management, or systems decision-making responsibility. We limit the New York conference to 2000 delegates, and as pre-registration is expected to be over-subscribed, we urge you to apply for your complimentary pass(es) as soon as you put this conference on your calendar!