Last week's DatacenterDynamics conference in Shanghai shed light on the country's complex and high-growth digital infrastructure sector seeking to support its 700 million internet users. Held in a suitably impressive venue, Shanghai Tower - the world's second tallest building – this 7th annual event welcomed over 800 senior executives with a strong international contingent of experts.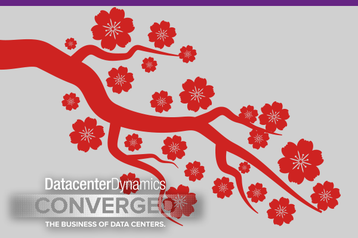 Major topics of discussion ranged from the development of cloud native infrastructure strategies within the enterprise sector to the design of an eco-efficient and resilient IT stack and modern data center facilities. As well as business and technology perspectives from the Chinese giants, Baidu, Alibaba and Tencent [also referred to as the BATs] the conference programme included representation from foreign companies building their own China strategies such as AWS, Intel and Telstra
Scott Noteboom, CEO of LiBit and former lead for data centers at Apple and Yahoo! who keynoted the conference sums up his interest, "We're here because China represents probably the biggest growing market in data centers anywhere in the world. It's a culture of people doing new things, but that really want to know how we've been doing things in the past."
Next stop DatacenterDynamics Beijing
Preparations are already underway for the DCD Hyperscale event which will be held in Beijing on the 8th December at the Rennaissance Capital Hotel.
"We continue to facilitate the exchange of knowledge within the global data center market and help companies with innovative technologies engage with the end-user community," said Vincent Liew, newly appointed Managing Director of Asia Pacific, DatacenterDynamics. "Following a similar conference model to Shanghai, we will be introducing the foremost international and domestic experts in Beijing this December to discuss the future of the Chinese market."
"The next few years will see China becoming more dominant on the international data center scene as both a technology leader and as an investor," says Dan Scarbrough, co-Founder, DatacenterDynamics. "
DCD events are now free-to-attend by invitation for qualified end-users of data center technology and services. Contact nancy.cui@datacenterdynamics.com if you would like to speak, attend or sponsor DCD Beijing.