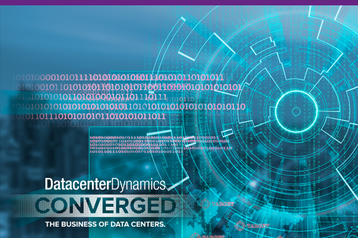 "We have seen increasing cybersecurity concerns emerge over the past two years, and we have begun working with key industry associations such as CSA, ACCA and ISACA, and industry leaders such as Fortinet, to properly address these," says Vincent Liew, Managing Director of DatacenterDynamics Asia Pacific. "This September, we look forward to gaining insights from international speakers who are experts in the domain of cybersecurity as it relates to the latest technological advances, such as blockchain and machine learning."
Building defense ahead of the changing security threat
"Implementing a consistent security strategy across both IT and OT is essential for the future. Before that can happen, both sides must understand their threat environment.", says Ed Ansett, Chairman and co-founder of i3 Solutions. Ansett is one of the pioneers of the mission critical facilities industry, and has resolved many data center failures across the world. He is set to speak at DCD Converged SE Asianext week alongside other experienced IT leaders from LinkedIn, Facebook, Alibaba, Merck, SAP, and over 80 others.
Qualified end-users can apply for complimentary registration
DCD is moving to a 'free-to-attend, by invitation' event model for qualified end-user business executives, managers and technical professionals directly engaged with IT, data center and cloud infrastructure. If your company operates its own on/off premise data center(s), or if you are a significant end-user of data center and cloud services and you are involved in technology planning, procurement, implementation, and operations, then you may qualify.
CLICK HERE to apply by 11 September.