A central conversation of the "Colo + Cloud" conference track at DCD Converged Australia in Melbourne on June 21 is how to embrace the beauty of cloud and develop agility in an infrastructure strategy which for many organizations attending this event means continually re-examining the economics of hybrid cloud, and learning from successful adopters.
"The beauty of cloud and newer technologies is that they do enable you to try some left field thinking. So coming and meeting people from the different industries enable you to apply some of those left field thinking to your own industry quite rapidly in the case of these new technologies," says Alan Perkins, IT director, Inchcape.
Converging the industry is critical in cloud adoption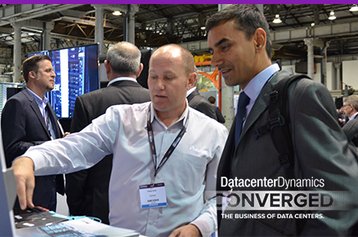 Urging that the industry starts breaking the silos between IT and facilities, Kamal Nankani shared: "I think the key for our circuit is not to think of the cloud just from an infrastructure point of view, but also from an application point of view. It is hard to break the silos between the infrastructure development and the application development, because for businesses, they want custom applications, or they want the application on the cloud, that they do not care about the infrastructure, or how the application is being developed. They want the services available."
Sharing the same thought alongside with many industry leaders, DCD Converged Australia 2016 is prepared to provide the ultimate knowledge and networking platform that caters across 400 key IT, facilities and business professionals in the industry.
"We will be launching six tracks: Colo+Cloud, Design+Build, Servers+Storage, Open-source, Software-defined and Power+Cooling, and will be filling in with successful end-user case studies, hot panel debates and the latest industry innovations. The tracks will cater to the different professionals, and encourage the learning of their counterpart's expertise. Senior level discussions among the professionals can be expected as DCD and its partners inspire the way forward for the industry," says Simon Fletcher, strategic sales manager for APAC, DatacenterDynamics.
DCD has moved to a 'free-to-attend, by invitation' event model for qualified end-user business executives, managers and technical professionals directly engaged with IT, data center and cloud infrastructure. If your company operates its own on/off premise data center(s), or if you are a significant end-user of data center and cloud services and you are involved in technology planning, procurement, implementation, and operations, then you may qualify. Click here to apply.