Despite the hype around cloud computing, it won't replace colocation or enterprise data centers, according to speakers at DatacenterDynamics' Chicago event. But colocation will have to evolve what it does because of the changes brought about by the cloud.
"Public cloud will grow, but it should be provisioned in a hybrid way," said keynote speaker Joe Weinman, author of the book Cloudonomics. As companies move to the digital age, they will have to adopt new disciplines, but these will actually create new opportunities for colocation providers, he told the DCD as-a-Service event.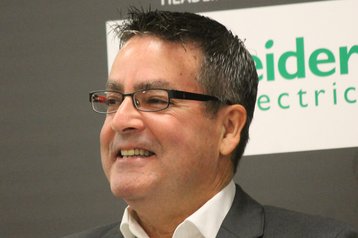 Information excellence
"Everything coexists," he said, during a panel session, explaining that despite the cloud, "colocation is still growing".
In fact, the rise of the cloud actually creates opportunities within traditional data centers, he said - for instance, for business continuity, which has to be provided somewhere locally, using a service like Direct Connect.
Also on the panel, Mark Thiele, vice president of data center technology at giant data center owner Switch Supernap, dismissed another preconception about the cloud: "Moving to the cloud is not a cost-saving opportunity. It is an enablement." Businesses considering it should look at what else it enables them to do - not just how much it might save them.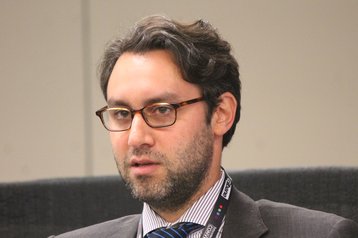 Colocation providers also need to look to their strengths, said Thiele, and provide a better service, tailored to those opportunities which are thrown up by the cloud. "Colocation used to be 'your shit in my garage,'" he said. "That brings no value to the enterprise."
The colocation sector has to evolve to take into account the way risk is apportioned between the customer and the colocation provider, Thiele added.
Local data center provider Eli Scher of Chicago-based New Continuum Data Centers believes the value colocation can bring includes the provision of a digital 'neighborhood' where customers can be closely connected to their partners who are in the same racks.
Very few enterprises actually live in the cloud, said session chair Tony Greenberg, but the final member of the group, Grant Richard of Goldman Sachs, said his company has gone a long way in that direction - albeit on a private cloud or "internal hosting" setup. Something like 80 percent of Goldman's IT is on the internal cloud, he said.