A joint venture between Te Aikhong Enterprise, Kepstar Data Center and Fourtitude Asia is planning to build Cambodia's largest data center near Phnom Penh.
According to the Khmer Times, the facility will cost $70 million and is expected to commence operations in 18 months.
The Southeast Asian nation hopes the project will make it attractive to digital businesses and stop the country from falling behind more technologically advanced neighbors like Thailand, Malaysia, Indonesia and Singapore.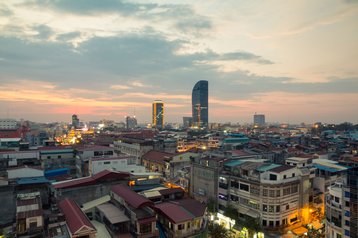 Keeping up

The project brings together three very different organizations: Te Aikhong Enterprise is a local provider of IT services and enterprise hardware; Kepstar Data Center is a recently established operator headquartered in Phnom Penh; Meanwhile, Fourtitude Asia is the largest cloud platform developer in Malaysia, with presence in Singapore, Vietnam, Australia and Sri Lanka.
The three have signed a Memorandum of Understanding in Phnom Penh last week, and will begin construction before the end of the month.
"A data center is a key asset for the development of our digital economy," Te Chour, director of Te Aikhong Enterprise, said during the event. "It is key for our economic growth.
"It will play an important role in attracting investors. Companies are more likely to come to Cambodia if they have a reliable place to store data.
"The data center will comply with all international requirements and our customers will be private companies and banks, but we will also reserve some space for the government."
The announcement was welcomed by the Cambodian government. "We've been focusing on enhancing cybersecurity, as well as facilitating electronic payments, transactions and data storage. These are all important areas in which we need to focus," Kan Channmeta, Secretary of State at the Ministry of Posts and Telecommunications, told the Khmer Times.