The European data center and cloud market has never been more dynamic, as growth in data points towards unprecedented activity in tandem with a rising demand for cloud service.
This growth will be at the centre of debate at the DCD>Zettastructure conference and expo on 7-8 November in London, which is set to connect 1500+ professionals at the Old Billingsgate Market for the industry's longest running event.
"Digital transformation is driving the demand for more data centers in all sorts of different shapes and sizes. And as Enterprise clients increasingly look to outsource their workloads into a colo facility, the ownership of IT infrastructure is changing, which is disrupting the digital infrastructure provider eco-system," says George Rockett, CEO and co-founder of DCD. "Adding Brexit and GDPR to the mix is potentially explosive."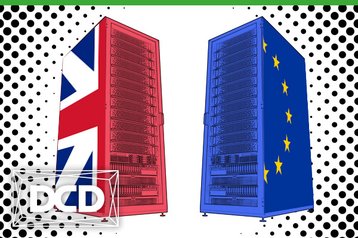 Demands for data center space: UK vs. Eurozone?
European data center hubs such as Frankfurt, Paris, Amsterdam and those in the Nordics are experiencing strong growth, whilst industry reports suggest Brexit has had little negative impact on London.
"Following the triggering of Article 50 in Q1, we have not seen a decrease in demand in London to date. The London market will be looking for a strong 2017 to follow on from its record year in 2016 where it saw 49MW of colocation take-up, against a 5-year average of 22MW prior to 2016," says CBRE's Head of EMEA Data Centre Research Mitul Patel, who will be joining the event this November.
"We may get a clearer view of its impact on decision-making towards the end of this year as details of Brexit become clearer."
Whilst demand for cloud services remains strong, benefitting both hyperscale and smaller cloud players, some business decisions are being delayed due to Brexit and GDPR uncertainties. However, the strong demand will most likely override these fears, as many IT executives are expected to pursue presence in the UK and Eurozone simultaneously.
"The trend towards IT infrastructure outsourcing from compute-intensive organisations brings forward fresh challenges to the site selection process as well as the design, build and run of both hyperscale and edge data centers. We are seeing an increasing demand for technologies such as open compute, energy efficiency and SDN which can help meet increasingly complex needs efficiently," Rockett says.
Event registration now open
The event is set to track these developments, connecting IT executives from the likes of Facebook, Switch, Data4, IBM, Google, EnterCloud, Microsoft, LinkedIn, Nissan, Dropbox, Groupon, Verizon, Schneider Electric and many more. Full program now published.
Registration is now open. If you are an end-user or operator of data center or cloud infrastructure you may qualify for a complimentary pass, please check to verify your status here. Early registration is encouraged due to limited tickets available.