As part of SE Asia Datacenter Week 2017, DCD>Zettastructure in Singapore brought together over 1,200 senior professionals from across the IT stack to consider how emerging technologies such as AI, IoT and Edge will continue to evolve and as they do so, how they will impact not just requirements of digital infrastructure space in terms of efficiency, reliability and scalability but the whole way in which people will work and live in the future.
The week started with a 'Watch & Dine' evening overlooking the Singapore Formula 1 Grand Prix hosted by Huber+Suhner followed by tours to best-in-class data centers operated by colocation providers Singtel, VADS and ST Telemedia Global Data Centres. Training workshops by DCPRO were also featured. Continuing on a good note, the week concluded with its highlight - the 2-day conference & expo, DCD>Zettastructure, where more than 50 speakers and technology showcases offered insights into the latest technology and the issues key to the IT community.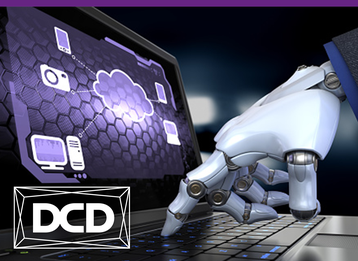 Issues at the heart of data center architecture in the Zettastructure era
The conference touched on Singapore's vision of a green, high rise Data Center to overcome land shortage. Ed Ansett, Co Founder and Chairman of i3 Solutions presented technological and engineering options at his session, "Design Challenges for Singapore's Iconic 20+ Storey High-Rise Green Data Centre" giving his take on the challenges the project would present in terms of design, construction and operation, particularly given the target of a hyper-efficient PUE rating.
Amongst other keynote speakers, David Gauthier, Senior Director - Datacenter Strategy and Architecture, from Microsoft dealt with the trend of the growing cloud footprint across APAC, giving Microsoft's take on the subsequent increase in demand for data centre resources. He revealed the company's experiments with cooling at DCD>Zettastructure, read more about it here.
What's next – DCD>Converged Hong Kong 2017
Coming up, as part of Hong Kong Datacenter Week 2017 (November 6-10), the 8th DCD Converged Hong Kong Conference and Expo is set to welcome 400 senior IT professionals as well as 30 exhibitors and 30 speakers on the 10th of November. The Conference & Expo will focus on "Data Infrastructure for an Era of Change" and will feature the impact of technologies on the evolution of the data center, as well as how the fast-moving world of colocation, managed services and hosting is responding to the challenges and opportunities presented by cloud. All this in the context of how Hong Kong, as one of the world's leading commercial hub cities, is positioned to capitalise on these developments.
Known as the "Oscars of the Data Center Industry", the 4th APAC Datacenter Week Awards Ceremony and Gala Dinner will be held immediately after the DCD>Converged Conference. This year, the eight awards categories received an impressive number of entries and nominations from across the APAC region including Australia, China, Hong Kong, India, Singapore, Indonesia, Korea, Malaysia and Philippines. Find out more about the shortlisted finalists here including hospitality packages available such as hosting clients at an Awards Gala table.
Qualified end-users can apply for complimentary registration at DCD>Converged Hong Kong 2017
DCD has moved to a 'free-to-attend, by invitation' event model for qualified end-user business executives, managers and technical professionals directly engaged with IT, data center and cloud infrastructure. If your company operates its own on/off premise data center(s), or if you are a significant end-user of data center outsourcing and/or cloud services and you are involved in technology planning, procurement, implementation, and operations, then you may qualify.
New to DCD: A complimentary Professional Advisor Passes is also available to one engineering/technical professional with management title/responsibility from each A/E consultancy/advisory firm (subject to criteria).
Find out more about which pass you qualify for and register for the conference, DCD>Converged here.
For any inquiries about registration please contact us at apacteam@datacenterdynamics.com