British data center consultancy 2bm has become the latest organization to join the CEEDA partner program, enabling its staff to conduct advisory and implementation-oriented consultancy which is compliant with the CEEDA framework.
2bm becomes the fourth organization in the EMEA region to obtain the CEEDA partner badge, joining i3 Solutions, Future-tech and Deerns. The program extends worldwide, with i3 Solutions and Future-tech being represented in APAC and with regional players in LATAM.
Certify this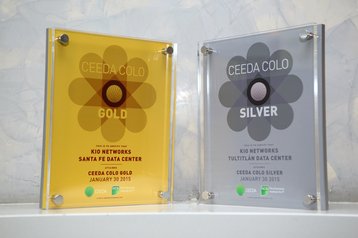 CEEDA is a framework developed by the DatacenterDynamics Group as a method of evaluating and improving energy efficiency of a data center. Through this framework, customers can compare the expense of making changes to their infrastructure to the long-term gains they will make on energy bills over the following months and years.
Most of the current best practices within CEEDA are derived from the European Code of Conduct for Data Centers and are therefore compliant with standards drawn from ASHRAE, ETSI, and Energy Star.
Meanwhile its focus on energy efficiency sets the framework apart from LEED, BREEAM and ISO 50001 - standards that have not been originally designed with data centers in mind.
CEEDA is supported by BCS, the Chartered Institute for IT, a UK-based organization which ratifies major changes in the assessment process. Once a facility passes an assessment, it is awarded one of three certificates - Bronze, Silver or Gold - which are then valid for two years.
Some of the businesses that have already certified their data centers with CEEDA include Tata Communications, Gibraltar Telecom, Fujitsu, Westpac Banking Corporation and CenturyLink.
2bm was responsible for designing data centers for ARM Holdings in Cambridge, England and Austin, Texas, both of which later received Gold level CEEDA certificates.
Now, three of 2bm's data center design and build consultants have become CEEDA Compliant Consultants and the company has attained Approved Partner status, enabling 2bm to provide consultancy which is compliant with the latest 2016 CEEDA frameworks, in the critical areas of areas of power, cooling, provisioning, IT equipment and services.
Deerns will provide coverage throughout EMEA initially and later beyond, with over ten CEEDA Compliant Consultants and coverage will initiate in APAC via the operations of i3 Solutions Group and Future-tech.