It can be hard enough for businesses to predict their own IT requirements, but for cloud companies, which have to plan for thousands of customers and meet unexpected capacity requests around the world, it can be even harder.
For Amazon Web Services, the largest of the cloud vendors, the answer to this challenge lies in machine learning.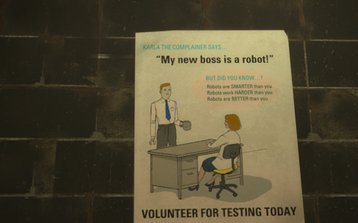 Letting them build themselves
"One of the least understood aspects of AWS is that it's a giant logistics challenge, it's a really hard business to operate," AWS CEO Andy Jassy said at the Pacific Science Center's 14th Annual Foundations of Science Breakfast, GeekWire reports.
"Every single day we add enough new servers to have handled all of Amazon as a $7 billion global business."
To help predict where to add the new hardware, and how fast, a forecasting model based on machine learning is used. Among the data points it relies on is the process AWS sales teams follow to anticipate demand.
Customers usually start slow on AWS to test it out, but then accelerate their usage as it proves useful, Jassy said. The system is able to predict that ramp-up.
Jassy added that the company worked out where to store excess components for its data centers to react quickly to sudden demand.
But while Amazon increasingly uses AI to run its operations, and our own robot has turned against us, it is important to note that data centers themselves are still powered by people.