Amazon Web Services has launched a new availability zone (and a corresponding data center) in London, its third in the English capital and fiftieth worldwide.
The company first began offering local cloud services in the UK in December 2016; elsewhere in Europe it operates regions in France, Germany and Ireland, each consisting of three data center sites.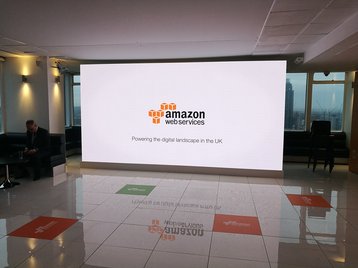 The more the merrier
"Today I am happy to announce that we are opening our 50th AWS Availability Zone, with the addition of a third AZ to the EU (London) Region," AWS chief evangelist Jeff Barr said in a blog post.
"This will give you additional flexibility to architect highly scalable, fault-tolerant applications that run across multiple AZs in the UK."
The cloud market leader was quick to tout some of its largest British customers, including the BBC, BT, Deloitte and Travis Perkins, with the latter planning to fully migrate all of its data centers to AWS.
AWS also supports the tax collection agency Her Majesty's Revenue and Customs (HMRC), which was criticized for selecting the cloud provider after previously highlighting Amazon as a business that lowers its taxes through creative and opaque tax avoidance schemes.
With HMRC at one point accounting for 81 percent of cloud service provider DataCentred's revenue, its shift to the public cloud also led to DataCentred declaring bankruptcy.
AWS hopes to gain further public sector clients, with Barr saying: "The AWS EU (London) Region has achieved Public Services Network (PSN) assurance, which provides UK Public Sector customers with an assured infrastructure on which to build UK Public Sector services.
"In conjunction with AWS's Standardized Architecture for UK-OFFICIAL, PSN assurance enables UK Public Sector organizations to move their UK-OFFICIAL classified data to the EU (London) Region in a controlled and risk-managed manner."