Open source technology is gaining rapid pace in the data center world. Starting from a small open source data center project spearheaded by Facebook, the OCP has grown into a global and vibrant community with active participation from the likes of Microsoft, Google,Quanta, AT&T, Deutsche Telekom, Fidelity, Goldman Sachs  and many more.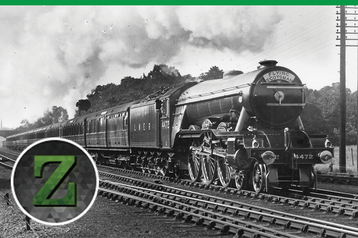 "OCP has been rapidly adopted by the vendor community, and lately we are experiencing adoption from the enterprise, IT service providers, and most recently the telco community, who are seeing clear benefits of open hardware adoption in order to support the needs of IoT, big data and cloud tech", says Bill Carter, CTO at the OCP, who will be speaking at the event and workshops.
"We are excited to be showcasing the latest innovations and progresses made by the community to the European market at DCD in London", adds Carter.
Open source building the cloud
While the transition from proprietary to non-proprietary hardware models has been relatively low in data centers globally, according to IDC, almost half of the servers in hyperscale accounts will be based on OCP design by 2020. Enterprise IT and telco operators are next to embrace the open pathway.
Financial institutions such as Goldman Sachs and Fidelity, as well as AT&T, Deutsche Telekom and Verizon from the telco segment have all embarked the journey which demonstrate that the adoption rate is picking up pace across various industry verticals. "The OCP approach is helping with economies of scale and driving efficiency, performance, interoperability and density", says Kushagra Vaid, General Manager for Azure Cloud Hardware Engineering at Microsoft who will also be joining the event.   
The OCP Telco, Server, OpenRack and Data Center Design engineering workshops, case studies and best practices will be delivered from the OCP's working group project leads. Whilst on the expo floor there will be exciting showcases from the likes of Microsoft, Circle B, Schneider Electric, Facebook, Radisys, Nokia, Rittal, Aegis and many more who will highlight some of the latest innovations in the open hardware world.
"The sharing mentality has hit the data center across the stack and is here to stay. We are excited to host the OCP community at our annual event in London, where the delegates can get a front-seat view of the latest engineering, business and technical aspects of open hardware adoption", says Dan Scarbrough, Co-Founder at DatacenterDynamics.
Register for the OCP event at DCD Europe in London here. Attendance is free, however registration is required. We urge you to register now as limited tickets are available.