Helping IT leaders overcome the challenges of data center consolidation and migration, and manage a mix of on-premise, colo facilities, and hybrid infrastructure, will be key themes at the DCD Converged event taking place 21st June at the Melbourne Convention and Exhibition Centre.
The outsourced data center market in Australia and New Zealand is expected to increase this year as more data center clients begin to migrate from colocation to cloud services. It is noted that while some applications are suited to the public cloud, some clearly are not, and aren't easily re-engineered for that platform.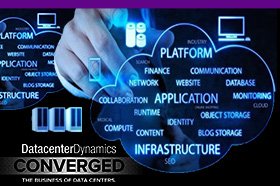 "We see organisations taking far greater care in exploring how to outsource some of their IT infrastructure and applications, with a growing trend toward bimodal outsourcing. High availability colocation data centers are a natural choice where public cloud isn't a ready fit and where business critical applications are the life blood of an organization," says Garry Karklins, General Manager – Sales & Operations, Sungard Data Centre Services, who will be speaking at the DCD Australia event.
"We're also finding that those data centers that offer Business Continuity Desks are receiving attention. Even if a disaster recovery strategy embraces the storage of backup data off-site, operatives need somewhere to sit and access that off-site data in the event of a local event. Something easily overlooked in a business continuity planning agenda," he adds.
For some public cloud providers, well publicized outages at peak times are a concern for applications that need to provide continuous availability whether that be for database synchronization reasons; or customer service level expectations; or a wide range of service delivery criteria.
Delivering real-time data center intelligence in the cloud
NEXTDC has recognized the need for an agnostic DCIM-as-a-service platform, which has universal adaptability to any IT environment and freedom from vendor lock-in.
"IT leaders are looking for agility and platforms that can remove as many of the traditional roadblocks as possible, and be easily implemented into current systems. As a cloud-based service ONEDC enables users to work from anywhere in the world and from any device, and access data in real-time via a dashboard interface to facilitate remote monitoring and instant decision-making," highlighted David Dzienciol, NEXTDC Group Executive – Customer & Technology.
NEXTDC will be joining Equinix, ANZ, Sungard Data Centre Services and Digital Realty at the Melbourne event as they share their vision with delegates and exchange industry best practices.
DCD has moved to a 'free-to-attend, by invitation' event model for qualified end-user business executives, managers and technical professionals directly engaged with IT, data center and cloud infrastructure. If your company operates its own on/off premise data center(s), or if you are a significant end-user of data center and cloud services and you are involved in technology planning, procurement, implementation, and operations, then you may qualify.